"Join or Die" World premiere at sxsw 2023
"join or die"
will premiere at
sxsw 2023
on March 12! I'm excited to celebrate (in my hometown!) with all the other talented people who worked on the film.
---
"Join, or Die" Official Trailer
"join, or die" is a feature length documentary that focuses on the Political Scientist Robert Putnam's research on social capital. Silkworm Studio has teamed up with the filmmakers to do all of the Design & animation for the film!
---
Grand prize at Better Cities Film Festival
Segregated By Design
was awarded the Grand Prize at the Better Cities Film Festival. The film also scored the 'Best Animated Film' award at the festival! This is the film's first win at a film festival. What an honor!
---
Silkworm teamed up with
Universe Creative
to create a covid-era video for the Bill & Melinda Gates Foundation and the work they are doing with College Advisory Corps. Give it a watch below!
---
Austin Screening of "Segregated By Design"
Before all the social distancing and quarantining began, I was able to have a screening of "Segregated By Design" in my community of Austin, Tx. It was a roaring success, featuring an amazing panel of Richard Rothstein, Dr Richard Reddick, Sherwynn Patton and myself. We talked about the history of residential segregation in Austin and what we can do about it today. I was also able to share my process for creating the animation for the documentary. The wonderful photos below were taken by
Kirsten Holliday.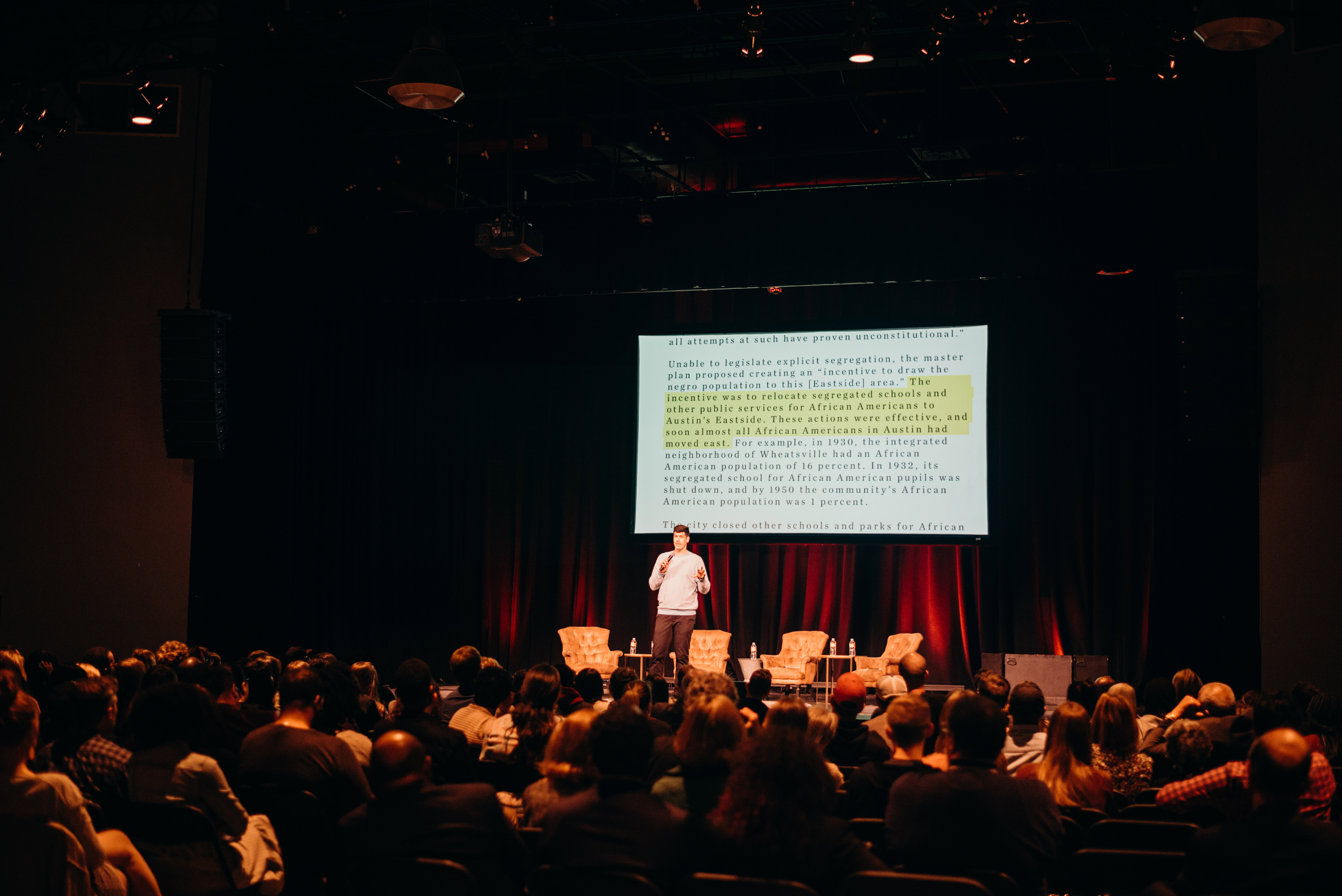 ---